Land Agency
Guiding the farming and rural community through a comprehensive range of professional land and property services.
Our dedication to customer service is backed by a longstanding reputation for excellent results. It's why we are first choice for many landowners of all sizes, land managers, land users and rural communities across Cumbria. Whatever your land objectives, our friendly team are here to help you achieve them.
Fully-qualified team of professional, Cumbria-based land agents
Over 20 years' experience as a dedicated land agency
Unrivalled knowledge of local area, land issues and markets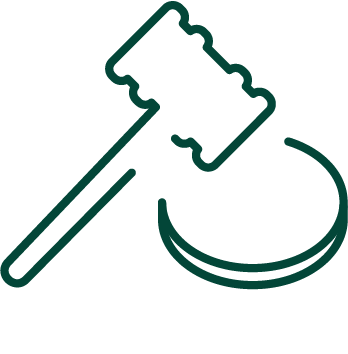 Experts in current rural law
and legislation
Chartered membership of RICS and the Central Association of Agricultural Valuers
Convenient base in Penrith by the livestock auction, easy access from M6 and A66
At PFK Land Agency we place great emphasis on delivering high quality, very personal, professional advice to those with interests in land or property.
Our advice is based on a wealth of experience and expertise tailored to the individual needs of each client. Whatever objectives a client may have we aim to help achieve them often working with the other professions in the process.
We do so through a close-knit team delivering our department's full range of professional services helping clients to address the ever changing and increasing demands on those within the rural sector.
David Stout, Dip. Rural Est. Man., FRICS
Head of Land Agency
Cumbria has been home to PFK since 1876 and we know this beautiful region from top to bottom. We recognise how important land is to rural communities, and we understand how widely people's needs can vary in relation to land.
In some instances, our clients require us to be supportive and proceed with sensitivity; in others they require us to be commercially-minded and ambitious. Our highly experienced team is able to calibrate the services we deliver precisely according to each client's needs.
.In every case we deliver the highest possible standard of service, and act to energise our clients' land, maximising the return on each transaction. We do this with integrity that's closely connected to our region, and expertise that's connected seamlessly within our business.
Royal Institution of Chartered Surveyors (RICS)
RICS is the world's leading professional body for qualifications and standards in land, property and construction. RICS accredits 118,000 professionals and any individual or firm registered with the RICS is subject to their quality assurance. They regulate and promote the profession, maintain the highest educational and professional standards, protect clients and consumers via a strict code of ethics, and provide impartial advice and guidance. As RICS Chartered Surveyors and Registered Valuers, we are members of, and regulated by, RICS.
More from PFK
PFK provides a comprehensive range of professional property services for our clients.
Get in touch
Speak to a member of the team who will be happy to help.